THE PRICE –
THE DATE –
Tuesday, June 2, at 1 p.m. ET
THE RATING –
THE BLURB –
Solventless Extraction Explained
Understand every aspect of solventless concentrates when you register to attend this FREE webinar on Tuesday, June 2, at 1 p.m. ET, produced by Cannabis Business Times.
PurePressure is a U.S.-based manufacturer of all manner of solventless processing equipment for the cannabis industry. Attendees to the webinar,Solventless Extraction Explained: Profiting from Rosin, will have the exclusive opportunity to hear directly from the company's director of marketing.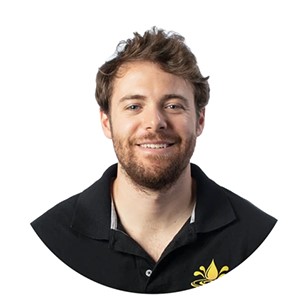 Eric Vlosky, Director of Marketing
Vlosky serves as the Director of Marketing at PurePressure, the world's #1 solventless processing equipment manufacturer and provider. Additionally, Eric serves as Pure Cannalabs' Marketing and Branding Strategist. Eric has been doing marketing, sales, and account management in the cannabis industry for over 6 years. As a bonafide expert in the cannabis extraction and processing space, Eric has hands-on experience and relationships with some of the biggest processing operations across North America, and beyond. Eric got his B.S. of Strategic Advertising from CU Boulder's prestigious program in 2012 and has had a lifelong passion for cannabis.
During this hour-long webinar, Vlosky will help give you the tools, strategies, and key information on how to capitalize on this quickly growing subsegment of the market. Focused on actionable insights, this webinar will cover exactly what solventless concentrates are, which SKUs are the most popular, how to cultivate or source material that yields well for rosins and how to attract customers to your brand.
THE LINK –
https://register.gotowebinar.com/register/5467882725735874571