We have reported on this issue in the past but it's worth a catch up with this great BBC report
Navajo Nation Hemp Enquiry & Shutdown Order Now Involves A FBI Investigation
Navajo Nation Sues 33 Hemp/Cannabis Farmers For "allegedly violating tribal law"
Navajo Nation Hemp Farm Fracas Reveals Extent Of Chinese Immigrant Workers Being Hired In The Sector
and more at  https://cannabislaw.report/?s=navajo&id=95474
The Beeb report
In the pandemic, hundreds of Chinese migrants who lost their jobs moved to a remote city on the Navajo Nation Indian reservation in New Mexico, to do what they thought was legal agricultural work. Instead, they and the local Native community found themselves pitted against one another in a bizarre cautionary tale about the boom in cannabis production in the US, and the impact on Asian migrant labourers.
When Xia (not her real name) first heard about the job as a "flower cutter", she pictured roses.
Details were scant, but a roommate told her it was 10 days' work for $200 a day, room and board included. Unemployed in the pandemic and unable to send money back to her adult children in southern China, Xia had been living at one of the crowded boarding houses common in the large Asian immigrant enclave of LA's San Gabriel Valley. The job sounded like a fine temporary solution.
In early October, Xia and five other women made the 11-hour drive to the outskirts of Farmington, a small city nestled in the stunning but sparsely-populated high desert of northern New Mexico. When they arrived, their new boss checked them into a bright pink, roadside motel called the Travel Inn.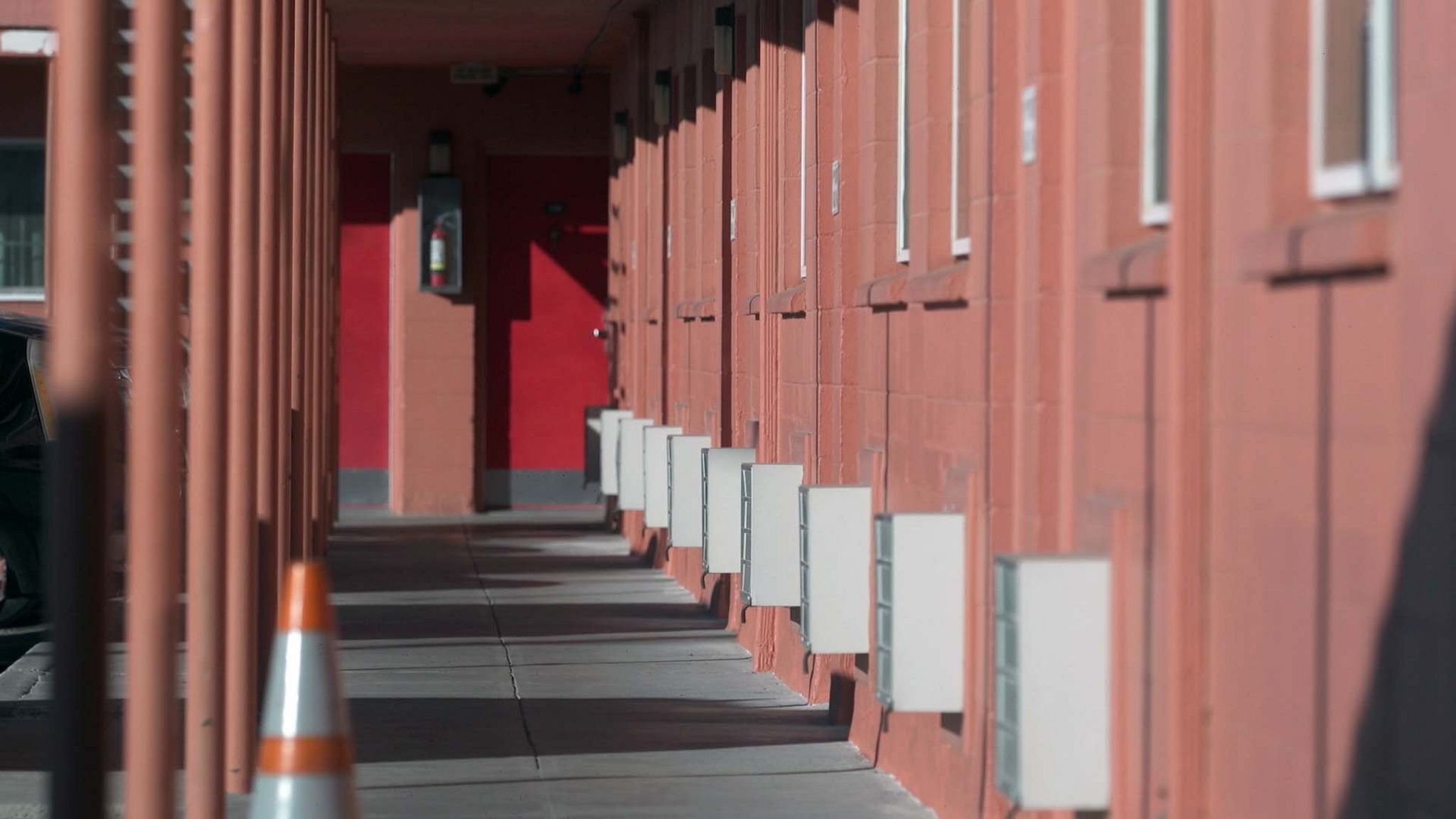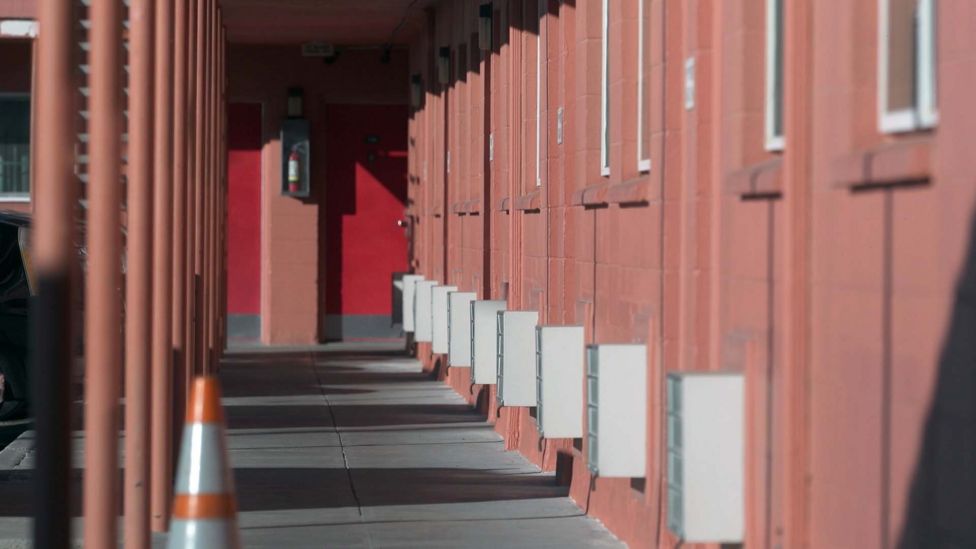 In a series of rooms on the first floor, Xia and her co-workers sat in chairs around heaps of plant material that were delivered by rental van in the night, trimming the "flowers" off the top. These were definitely not roses – the fan-leafed plants reminded Xia of àicǎo, or silvery wormwood, which the Chinese burn to ward off mosquitoes. The piles smelled so strongly that the odour hung around the motel like a cloud.
But for the moment, Xia was content. A convivial middle-aged mother of two, she had worked many jobs since arriving in the US in 2015 – home carer, nanny, masseuse. This was a lot less lonely.
"I was happy. I could talk to other people at work," she recalls in Mandarin. "I much prefer cutting flowers."
Just three days into their work, there was a knock at the door. Xia assumed it was someone calling them to dinner, until she saw men in uniforms with badges. Initially, it was impossible to communicate, until an officer who spoke Mandarin arrived. He asked the workers if they knew what kind of "flowers" they were cutting. One by one, they shook their heads.
"I wasn't afraid. I thought, 'I didn't commit any crime,'" recalls Xia. "When they put the handcuffs on me, I realised it's serious."
As a police convoy drove the workers to jail, someone attempted a joke: "Hey, we are almost 60 years old, and it's our first time being handcuffed and riding a police car!"
With no translators to help communicate with law enforcement or her court-appointed lawyer, Xia says that for days she did little more than sit on her bunk and cry. She assumed the worst: that whatever she'd done would land her in prison doing hard labour, and she would never make it back home.
"I thought, 'My life is over,'" she says. "I thought of my son, and that he wouldn't even know if I died in America."
Read on at