Beijing says US legalization of marijuana is a 'threat to China'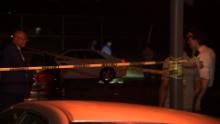 Beijing (CNN)Beijing's leading drug enforcement body has blamed the legalization of marijuana in Canada and parts of the United States for a spike in the amount of drugs smuggled into the country, describing it as a "new threat to China."
At a press conference in Beijing Monday, Liu Yuejin, deputy director of the China National Narcotics Control Commission, said that the number of cannabis users in China had grown by more than 25% in 2018, rising to about 24,000 people.
"In two years, we have found increasing cannabis trafficked from North America to China," he said, though he conceded there were "few cannabis abusers in China" relative to the total population.
According to Liu, China intercepted 115 packages sent through international postal parcels, containing a total of "55 kilograms (1940 ounces) of cannabis and cannabis products" in 2018.
Liu said that most of the suspects connected to the seized parcels had been foreign students or students who had come home after working abroad. He said most of the drugs had been transported through international express delivery. Liu did not specify how many of the packages came from North America.