Here are some more press releases from law firms on their lawyers being featured in the Top 200
Akerman Partner Jonathan Robbins Listed Among Global Top 200 Cannabis Lawyers 2021/2022
Top 100 U.S. law firm Akerman LLP is pleased to announce that Cannabis Practice Chair Jonathan Robbins has been listed among the Global Top 200 Cannabis Lawyers 2021/2022. The list is a compilation of the lawyers believed to be the top  200 cannabis law practitioners from around the world via a survey of clients in the sector and personal editorial decisions based on reporting of the industry on a daily basis  for the past five years.
Robbins serves as the leader of Akerman's Cannabis Practice, counseling clients on the evolving, complex legal and business issues impacting companies with interests in the regulated substances industries. Ranked by Chambers USA as a top lawyer in Cannabis Law and recognized in 2018 by the National Law Journal as one of the country's "Cannabis Law Trailblazers," he has been published and quoted in national media outlets such as U.S. News & World Report, The American Lawyer, Politico, Washington Post, and Law360. He is a founding board member of the National Cannabis Bar Association and is also an active member of the National Cannabis Industry Association.

BRADEN PERRY FEATURED IN TOP 200 GLOBAL CANNABIS LAWYERS DIRECTORY
Global Top 200 Cannabis Lawyers, published by Cannabis Law Report and Cannabis Law Journal, is designed to give direct access to the most experienced cannabis/hemp legal experts around the world. This directory provides a list of the best of the best that specialize in cannabis the law & regulation.  The Global Top 200 Editorially Selected Cannabis Legal Professionals 2020-2021+ selected Braden Perry, among other cannabis legal professionals across the globe, as a specialist in this field.
To view this directory in full: https://cannabis.top200lawyers.com/cat/top-200-lawyer/
About Kennyhertz Perry's Medical Marijuana Practice Group
Kennyhertz Perry advises clients on a wide range of medical marijuana compliance and regulatory matters. Kennyhertz Perry partner Braden Perry spent time as a Senior Trial Attorney with the Commodity Futures Trading Commission and is well equipped to assist with the banking and other financial issues related to the medical marijuana industry.
Kennyhertz Perry partner John Kennyhertz is former in-house counsel at a private equity firm, and has structured transactions for very small and very large clients alike. He has substantial experience in highly-regulated industries such as online lending, and industries with rapidly-evolving regulations, such as cryptocurrency. He provides medical marijuana operational and compliance counseling and offers advice on appropriate modifications of transaction structure and documentation.
Mackrell.Solicitors makes Global Top 200 Cannabis Lawyers list
The specialist Cannabis Law team at London and Birmingham-based international legal firm, Mackrell.Solicitors, have been named in this year's Global Top 200 Cannabis Lawyers list.
Five members of the firm's team are ranked in this directory, which features the best cannabis legal professionals from jurisdictions around the world.
In fact, the experts at Mackrell.Solicitors make up half of the Cannabis Law experts in the UK recommended by the list – highlighting their influential position in this fast-growing market.
The list is published by the Cannabis Law Report and Cannabis Law Journal and carefully put together by their editorial teams to provide investors, cannabis firms and others with the best first port of call for advice for a particular state, jurisdiction or country.
The latest directory not only features Nigel Rowley, the firm's Managing Partner and the founder of the department but also Senior Associate Solicitors Elliot Rolfe and Ricardo Geada, as well as Nicholas W Earles another of the team's experienced solicitors.
Included alongside the team's solicitors is Chris Lane, the firm's Head of Businesses Development and Marketing, who is also well-recognised for this knowledge of the global cannabis industry.
Speaking about the firm's recognition in this year's list, Nigel Rowley said: "We were one of the very first law firms in the UK to branch out into this new and exciting industry and it is nice to see that our hard work and determination has paid off.
"While others have since joined the market, few yet have access to the connections with other lawyers and members of the industry in other nations, such as the US and Canada, as we do.
"Clients find this level of expertise across multiple jurisdictions very beneficial and it is a key strength of the service we can offer."
As well as being recognised in the Global Top 200 Cannabis Lawyers list this year, the firm was recently recognised at the 2020 Legal Innovation Awards, where it won the title for Marketing Innovation based on the development of its unique Cannabis Law team.
To find out more about Mackrell.Solicitors international Cannabis Law services, please visit www.mackrell.com/cannabis-lawyers
2nd Edition
Global Top 200 Cannabis Lawyers
Now Live
Editorial
Welcome to the 2nd Edition of the Global Top 200 Cannabis Lawyers 2021/2022.
We have compiled, the lawyers we believe, to be the top  200 cannabis practitioners from around the world via our survey of clients in the sector and our personal editorial decisions based on our reporting of the industry on a daily basis for the past five years.
In the directory, we try to do our utmost to balance client recommendations and editorial decisions with as wide a geographical spread as possible to allow prospective clients to source specialists in the part of the world they wish to do business.
Unsurprisingly, most legal cannabis professionals are based in North America with a pattern of specific cities developing over the last 18 months as centres of excellence as the sector matures.
We would name Toronto, Vancouver, Denver, San Francisco, Los Angeles, and New York as cities building a wealth of cannabis legal practices with Washington DC, Portland (OR), Seattle, Chicago, Miami & Las Vegas following close behind.
In Europe although full legislation has a long way to go London and Berlin lead the region with cannabis practices although it should be noted that practices in Spain & Portugal have many years experience of operating in a decriminalized environment and are growing their commercial cannabis practices.
In the Asia Pacific there are really only two jurisdictions to highlight after the New Zealand cannabis referendum failed last year. Firstly, Thailand with legislation and government initiatives encouraging inward investment into the country, and Australia that is slowly developing a pharmaceutical medical approach very tightly controlled by both federal and state governments with a plethora of rules and regulations.
The amount of legal professionals working in the regulated cannabis sector has grown immeasurably over the past 16 months with lawyers specializing in every aspect of practice from M&A, Compliance, Licensing, IP, Real Estate,ESG, just to name a few. Never mind in-house specialists or those whose job it is to provide advice to cannabis commissions state by state throughout the USA.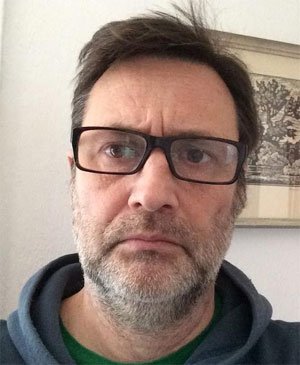 Unfortunately we couldn't include everybody we would like to in the directory which is why we also publish a commended section for practices and lawyers who would like to participate in the directory. Add a Commended listing.
If you have any questions or comments about the directory please don't hesitate to contact us.
Finally on publication of this our second edition we hope to introduce a editorially managed comments and references section where we will allow clients, companies and individuals to visit directly and leave comments about lawyers they'd recommend to clients.
Editor: The Global Top 200 Cannabis Lawyers