Thomas Haren – Frantz Ward
PARTNER
Tom represents growing businesses at each stage of their development, and is regularly asked to serve as outside general counsel for his clients. In that role, Tom advises his clients with respect to innumerable legal issues, including regulatory compliance, corporate governance, contract negotiations, risk management, litigation and other day-to-day business issues. He often works with his clients to overcome short-term regulatory and financial uncertainty to achieve long-term success in developing markets.
As a result, Tom is one of the most sought after attorneys serving the Ohio and national cannabis industry, in which he represents licensed operators in medical and adult use markets, ancillary service providers, and companies operating in the hemp industry.
As a former nominee for the State Senate, Tom also knows how important it is to build consensus at the local and State level to further clients' interests. He is an avid contributor to various local and national media outlets and often shares his expertise by speaking at industry conferences and events.
Tom regularly provides pro bono litigation services to indigent clients, as well as clients facing defamation claims based on constitutionally-protected online speech.
Professional Affiliations
Ohio Hemp Association—Executive Vice President (2019-Present)
International Cannabis Industry Association—Legal and Banking Committee (2016-2017)
International Cannabis Bar Association—Member (2016-Present)
National Organization for the Reform of Marijuana Laws (NORML) Legal Committee—Member (2012-Present)
Ohio State Bar Association—Member (2012-Present); Council of Delegates (2018-Present)
Cleveland Metropolitan Bar Association—Member (2011-Present); Board of Directors Trustee (2018-Present)
Ohio Association of Criminal Defense Lawyers—Member (2012-Present)
Cuyahoga County Criminal Defense Lawyers Association—Member (2012-Present)
Awards/Honors
Named to the Ohio Super Lawyers Rising Stars list (2019-2020)
Publications
Founder and Editor, Ohio Marijuana Law Blog – www.ohiomarijuanalaw.com
"Section 280E and the Cannabis Industry," Journal of Taxation of Investments (Summer 2020)
"Unable to Collect Voter Signatures Amid Pandemic, Ohio Recreational Marijuana Campaign Will Likely Burn Out," Crain's Cleveland Business (May 2020)
"Expanding Medical Marijuana Treatment in Ohio: State Medical Board Seeks "Consensus" on Adding New Qualifying Conditions," Cleveland Metropolitan Bar Journal (March 2020)
"Ohioans Are Crossing Border for Michigan Marijuana, but Police Keeping an Eye on State Line," Detroit Free Press (December 2019)
"Cannabis Industry Faces Another Obstacle As Tax Court Upholds Section 280E," Frantz Ward Client Alert (November 2019)
"Company Faces RICO Lawsuit Over "Falsley Advertised" CBD Product After Employee Tests Postive For THC and Loses His Job," Frantz Ward Labor & Employment Navigator (October 2019)
"Senate Bill 57 Positions Ohio Hemp Industry for a Breakout," Crain's Cleveland Business (August 2019)
"SB 57 May Clear the Air on Selling CBD Products," Crain's Cleveland Business (June 2019)
"Investment Firms See Cannabis As a Growth Industry," Crain's Cleveland Business (May 2019)
"Ohio is Missing Out on Lucrative Hemp Industry," Crain's Cleveland Business (March 2019)
"Hemp in Ohio," Frantz Ward Client Alert (February 2019)
"Seller Beware: State Agencies Starting to "Embargo" Ohio CBD Products," Frantz Ward Client Alert (February 2019)
"Tips for Fighting Cannabis Moratoriums," Cannabis Dispensary (November/December 2018)
"Cannabis Cultivator Prevails in Landmark Civil RICO Trial," Frantz Ward Client Alert (November 2018)
"Frantz Ward Client Awarded Five despensary Licneses In Ohio," Frantz Ward Client Alert (June 2018)
"Federal Industrial Hemp Reform on the Horizon," Frantz Ward Client Alert (May 2018)
"Suit Regarding Facebook Parody of Parma Police Moves Forward," Frantz Ward Client Alert (April 2018)
"Cole Memo and Other Marijuana-Related Enforcement Guidance Rescinded by the Department of Justice Creating Greater Uncertainty for State-Legal Marijuana Businesses," Frantz Ward Client Alert (January 2018)
"Competing for a Cannabis License is More Than Filling Out an Application," Cannabis Dispensary Magazine (November 2017)
"The Uncertainty of Ohio Law: The New Legal Frontier of Medical Marijuana," The OACDL Vindicator (2017)
"Medical Marijuana and Attorney Ethics," (Page 39) Cleveland Metropolitan Bar Journal (October 2016)
Socials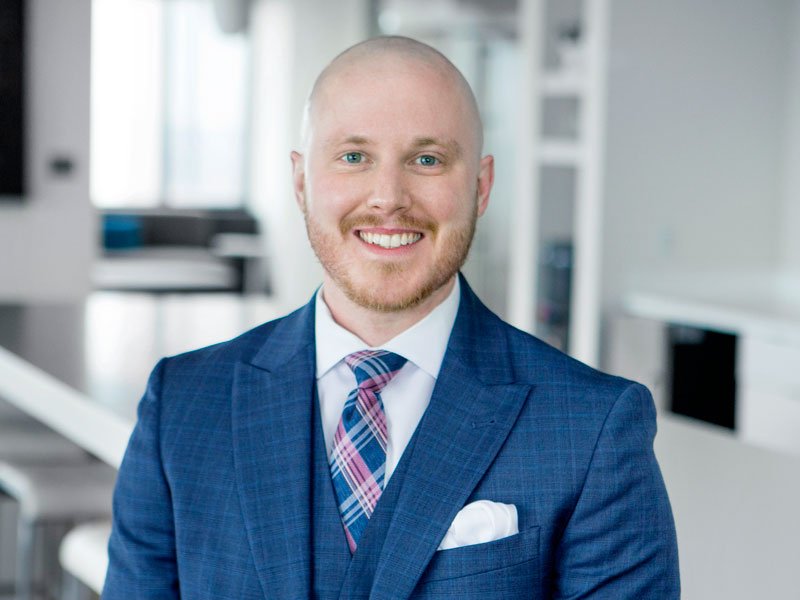 Address & Contacts
200 Public Square, Suite 3000 Cleveland, OH 44114
41.49973288805, -81.691679968682
Click The Image To Find Out
Get involved now and join the world's best cannabis lawyers directory.
Global Top 200 Cannabis Lawyers
Would you like to profile yourself & your practice in the
Global Top 200 Cannabis Lawyers 2020-2021 ?
Full Profiles Contain The Following Information
Full Bio of Attorney
Head Shot of Attorney. (Minimum Size 1000 x 1000 pixels) High Res Jpg – Landscape photos work best
Information about three Matters, Cases or Publications etc that the attorney has worked on with relation to cannabis matters
Social Media – Linked In / Facebook/ Twitter / Instagram
Contact details – Address, phone etc
Website URL
If the attorney and / or  firm blogs on cannabis we can also run a RSS feed of blog headlines from the profile. Please supply appropriate rss URL
Send your details to:- top200@waycoolmedia.com
Your profile features on Cannabis Law Report website which receives over 200K individual visitors (not web visits) per anum
Your profile will be marketed to 100K + in the cannabis sector worldwide via our social media network
Your profile will feature in  our weekly cannabis law report html alert (Mondays) going to 20K + in the sector
Media partners with a combined reach of over 250K readership worldwide in all areas of cannabis will also feature the directory
SAMPLE ENTRY EXAMPLE
Contact
Editor. Sean Hocking
hocking.sean(at)gmail.com