Good to see that MJ Biz have run this as a headline story today.
Marijuana cultivators should rethink how they measure water use, new report says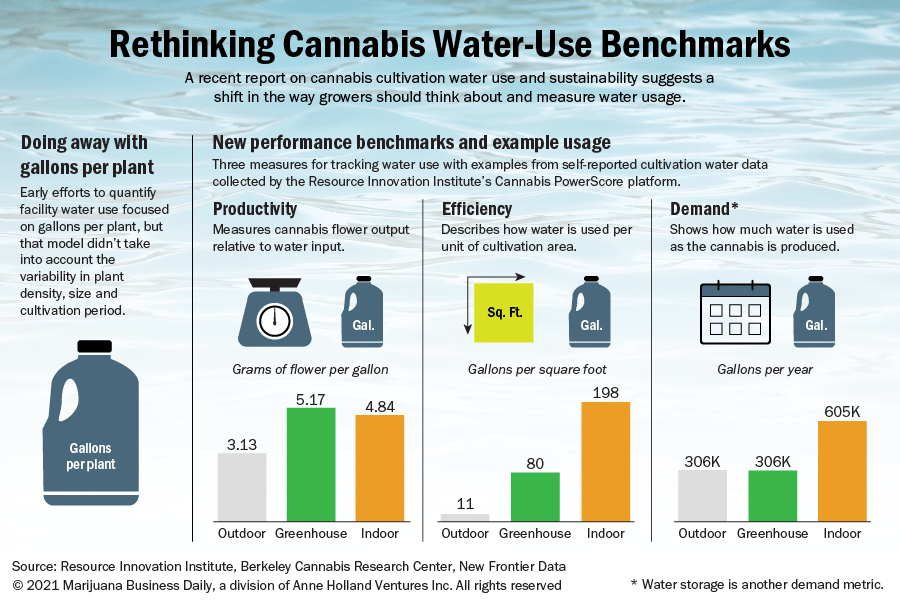 As demand for water increases and the supply remains limited, marijuana cultivators might need to change the way they think about and measure their use of this precious resource, according to a new report compiled by three organizations.
Early efforts quantified facility water use by focusing on gallons per plant.
But that model doesn't take into account the variability in plant density, size and cultivation period, noted the report.
Read their full report at
Marijuana cultivators should rethink how they measure water use, new report says