The chant of many a UK football match (Soccer to you North Americans) seems very apt as the North American giga-canna companies jump on the EU bandwagon post the EU CBD decision handed down last week
The Tilray boss is in his Q.3 address is very focused on Germany, Portugal and France. Actually he can't stop wittering on about Germany.
Let's remember that  Tilray dude Michael  Auerbach is also heavily into the West Coast SPAC deal with Jay Z and our favourite investors Subversive capital as well as the Angermayer raise.
Mr. Auerbach is also be found on the Tilray board and  …..presently sits on the boards of the Theodore C. Sorensen Center for International Peace and Justice, The KiDS Board of NYU's Hassenfeld Children's Hospital, Next for Autism, which produces Night of Too Many Stars, and Sophie Gerson Healthy Youth Foundation.  Mr. Auerbach received a M.A. in International Relations from Columbia University and a B.A. in Critical Theory from the New School for Social Research. (Source. https://ir.tilray.com/orrin-devinsky)
Here's the verbatim Tilray Q.3 blurb / blah.
We'll highlight what we think is relevant in
green . 
Brendan Kennedy, CEO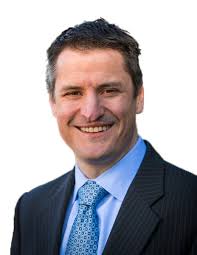 "…We are encouraged by our progress in Q3, as we substantially narrowed our adjusted EBITDA loss compared to both Q2 and Q1. Based on our Q3 results, we believe our current momentum positions us to achieve our goal of breakeven or positive adjusted EBITDA in Q4. As we have stated throughout 2020, this has been our objective and is now clearly within reach.
Sequentially, adjusted EBITDA in Q3 improved to a loss of US$1.5 million, from a loss of $12.3 million in Q2, or 87% improvement. And when compared to Q1, adjusted EBITDA loss improved by $17.2 million or 92% from a loss of $18.7 million. These results demonstrate the significant impact we have achieved with our broad-based cost cutting measures.
Notably, and as I will explain in more detail, this was accomplished with Q3 revenues of $51.4 million, which is moderately better than Q2. We remain focused on growing our top-line sales despite our cost-cutting efforts and continue to invest in our business where we see opportunities for reasonable returns.
Importantly, our new cost structure and improved balance sheet will allow us to leverage future sales growth without adding significant SG&A. For reference, we have reduced our quarterly SG&A, including R&D from approximately $48 million in Q4 2019 to roughly $26 million over the past two quarters, a remarkable improvement over a short period of time. Although we will continuously evaluate opportunities to optimize spending, the heavy lifting is now behind us.
As I indicated, we have refocused our business on three key areas of growth; International Medical, where we have built an enviable track record and are a leading provider; Canadian adult use, which is making tremendous inroads in converting the listed market to the legal market, but still has a long way to go. This transformation provides a catalyst for expansion as more value-added and legal cannabis products come to market and become more accessible and affordable through increased points of distribution, including the number of brick-and-mortar retail stores.
I should add that the transition to e-commerce ordering, curbside pickup and delivery in the current COVID environment coupled with the heightened concern for quality and safety appears to be accelerating the migration from the USA market. Manitoba Harvest Hemp Foods, which provides us with a hemp and CBD products platform in the United States and 19 other countries around the world.
Now let's discuss each of these segments in greater detail. International Medical sales were flat compared to Q2. Although there was good demand in the marketplace, the market experienced two unexpected setbacks. First, there was an approximately four-week period in early Q3 when cannabis imports to Germany were curtailed, market-wide, due to International Narcotics Control Board, or INCB, quotas.
Second, we were subject to COVID related administrative delays for import permits on products entering Germany. While we were able to recognize some of these sales later in the quarter, some activity shifted to Q4. We remain bullish on our competitive position and business potential in the EU and Germany, in particular.
However, the EU market may remain volatile in the coming quarters due to recently reimposed COVID restrictions. We are continuing to see increases in both the number of patients in Germany with cannabis prescriptions, as well as the number of doctors who are writing prescriptions for these patients. While these increases are off of a relatively small base, we believe that we are effectively building brand awareness similar to the way that we did in Canada four years ago and expect to see continued patient and revenue growth given Germany's large population base.
In fact, we believe that the adoption curve in Germany is occurring at a faster pace compared to Canada during 2014 and 2015. Recently, we have seen a number of competitors either cease European operations or significantly reduced their presence there.
We believe this will become a long-term strategic advantage for Tilray. The commitments we have made to the EU market with our Portugal GMP campus and regional leadership team based in Germany, position us well to continue to capture market share in Germany and more broadly in Europe.
In Portugal, our Phase II construction is all, but complete. Given its warmer climate that is amenable to year-round cultivation and a lower cost of labor, our facility in Portugal has annual capacity of roughly 40 metric tones of dried cannabis, that can be shipped to other countries around the world. With full GMP certification is our international hub for medical cannabis exports and R&D.
Looking ahead, we are optimistic about our opportunity in France. We will be submitting our application, and we'll wait to hear if we have been selected as one of the suppliers for the country's medical cannabis trial. The French government recently published their decree that provides details on how the medical cannabis experiment will be administered.
The French authorities have indicated that approximately 3,000 patients will be able to participate, and that the selected companies will supply medical cannabis that complies with pharmaceutical standards including GMP. The first prescriptions are expected to occur in early 2021.
Given our experience with GMP practices and the reputation we have established in Germany, we believe Tilray is well positioned to be selected as a supplier for the program. This will allow us to establish the foundation for future business in France. We're also encouraged the possibility of participating in the Dutch coffee shop experiment. The Dutch government is currently determining whether and how controlled cannabis can be legally supplied to coffee shops. The program is called, The Controlled Cannabis Supply Chain Experiment."
Read full statement at https://seekingalpha.com/article/4387320-tilray-inc-tlry-ceo-brendan-kennedy-on-q3-2020-results-earnings-call-transcript