Newsweed reports
It is a life-size test, to observe the advantages and disadvantages of legalizing recreational cannabis. From May 15, and for a maximum of seven years, 5,000 Swiss over the age of 18 will be able to legally smoke cannabis. They will have to respect a few conditions: be already consumers, accept a follow-up and limit their consumption.
"These studies will make it possible in particular to evaluate and document, in a scientific framework, its effects on the health of users and on consumption habits. But also to measure its impact on the local illicit drug market as well as on the protection of young people and on public security " , indicates the Federal Council, the Swiss government, in its press release .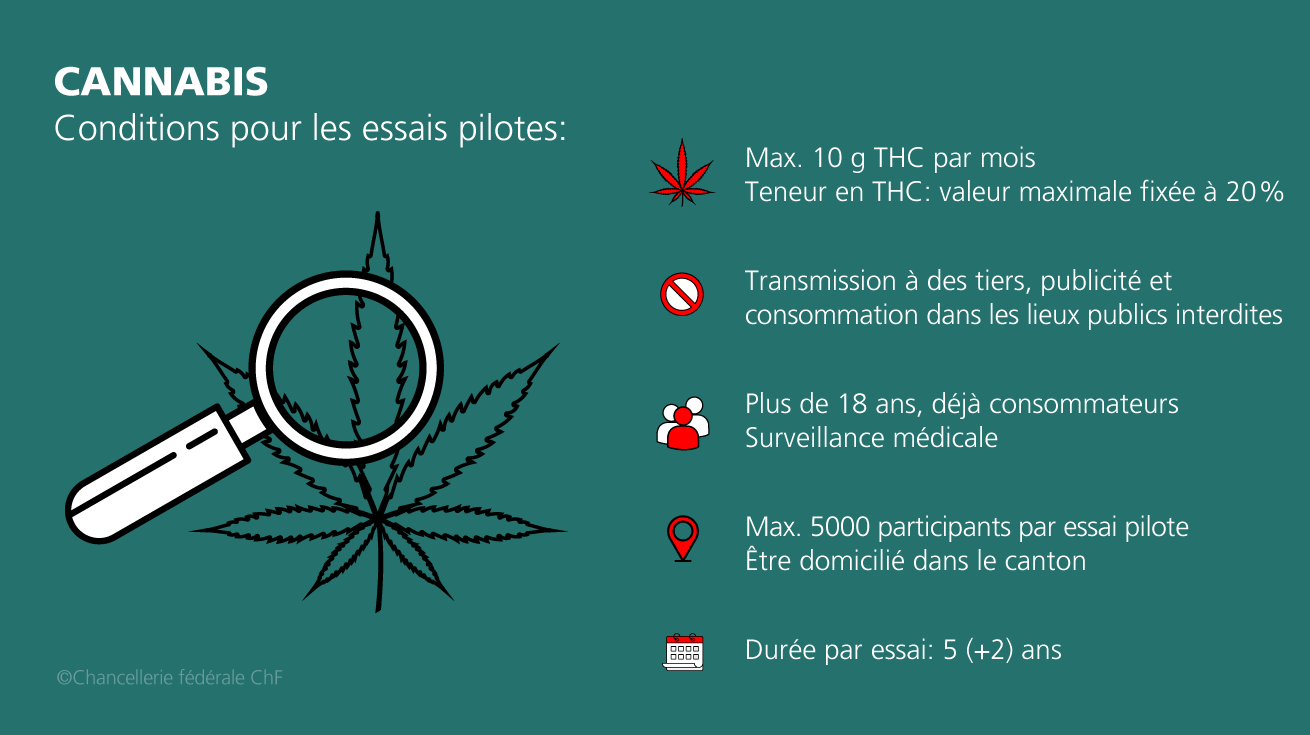 Concretely, the 5,000 Swiss who applied will be able to buy cannabis with a maximum of 20% THC, i.e. 5% above the average . It "must meet high quality requirements and be organically grown". Each month, they will be able to consume a maximum of 10 grams of pure THC, i.e. 50 grams of flowers at 20% THC. These guinea pigs will agree not to smoke in the public space. Finally, they will be made aware of the risks associated with consumption "by the staff of the points of sale who will be trained accordingly" .
More info at
Suisse : 5000 participants pour un essai sur le cannabis récréatif