The power of cannabis, It cures its own ills !
In the first study of its kind, Australian researchers have found medical cannabis can potentially help treat cannabis addiction.
The research, published in JAMA Internal Medicine, found that an oral cannabis spray called nabiximols combined with cognitive behavioural therapy helped reduce the number of days people with a cannabis addiction smoked the illicit drug by about 40 per cent.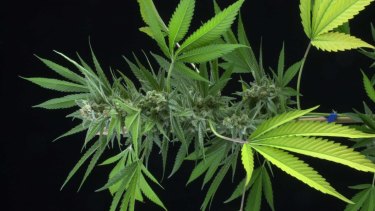 Lead author Conjoint Professor Nicholas Lintzeris from the University of Sydney said the randomised 12-week trial of 128 patients who had previously tried and failed to reduce their cannabis usage showed "pretty significant" results.
Professor Lintzeris, who is also the director of drug and alcohol services, South East Sydney Local Health District said across the whole study the people in the nabiximols group had 40 per cent fewer cannabis use days compared to those in the placebo group.