3rd Edition
Global Top 200 Cannabis Lawyers
The third edition of our directory, the only lawyer cannabis directory  that can guide clients to over 30 jurisdictions around the world is publishing on 1 September 2022
Contact  the editor Sean Hocking.  hocking.sean@gmail.com
Editorial For the 2nd Edition 2021-22
Welcome to the 2nd Edition of the Global Top 200 Cannabis Lawyers 2021/2022.
We have compiled, the lawyers we believe, to be the top  200 cannabis practitioners from around the world via our survey of clients in the sector and our personal editorial decisions based on our reporting of the industry on a daily basis for the past five years.
In the directory, we try to do our utmost to balance client recommendations and editorial decisions with as wide a geographical spread as possible to allow prospective clients to source specialists in the part of the world they wish to do business.
Unsurprisingly, most legal cannabis professionals are based in North America with a pattern of specific cities developing over the last 18 months as centres of excellence as the sector matures.
We would name Toronto, Vancouver, Denver, San Francisco, Los Angeles, and New York as cities building a wealth of cannabis legal practices with Washington DC, Portland (OR), Seattle, Chicago, Miami & Las Vegas following close behind.
In Europe although full legislation has a long way to go London and Berlin lead the region with cannabis practices although it should be noted that practices in Spain & Portugal have many years experience of operating in a decriminalized environment and are growing their commercial cannabis practices.
In the Asia Pacific there are really only two jurisdictions to highlight after the New Zealand cannabis referendum failed last year. Firstly, Thailand with legislation and government initiatives encouraging inward investment into the country, and Australia that is slowly developing a pharmaceutical medical approach very tightly controlled by both federal and state governments with a plethora of rules and regulations.
The amount of legal professionals working in the regulated cannabis sector has grown immeasurably over the past 16 months with lawyers specializing in every aspect of practice from M&A, Compliance, Licensing, IP, Real Estate,ESG, just to name a few. Never mind in-house specialists or those whose job it is to provide advice to cannabis commissions state by state throughout the USA.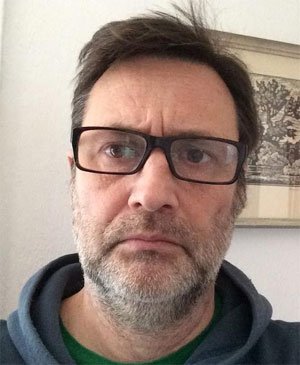 Unfortunately we couldn't include everybody we would like to in the directory which is why we also publish a commended section for practices and lawyers who would like to participate in the directory. Add a Commended listing.
If you have any questions or comments about the directory please don't hesitate to contact us.
Finally on publication of this our second edition we hope to introduce a editorially managed comments and references section where we will allow clients, companies and individuals to visit directly and leave comments about lawyers they'd recommend to clients.
Editor: The Global Top 200 Cannabis Lawyers