The North American managing general underwriter CannGen Insurance Services (CannGen) has launched a European operation amid expectations that the continent's legal cannabis market is set for substantial growth.
CannGen Insurance Europe SRL (CGEU) now operates as a property/casualty MGU, providing a comprehensive coverage solution for all-size businesses involved from seed-to-sale in the emerging cannabis, cannabidiol (CBD) and hemp markets. CGEU is in the process of building out its network of insurance agents and brokers in all legalized countries.
he legal cannabis market will expand substantially in Europe in the coming years and will demand increasingly sophisticated requirements for insurance and risk management, according to CannGen's founder and CEO Jeff Ward.
CGEU will be led by Vassil Nikolov, director – senior VP, in London, and Chris Van Grieken, director of Underwriting, in Brussels.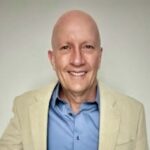 CannGen Insurance Europe BV/SRL has been established as a regulated entity in Belgium. The company began underwriting in March with capacity provided by a global A+ rated European re/insurer partners.
The London office will be the hub for CannGen's European operations, while Brussels will act as the primary underwriting office. This structure will enable the company to establish relationships with clients and partners across the continent at a time of significant growth in the legal cannabis market.
The program is currently deploying limits of up to €5 million (US$5.4 million) per occurrence for property, crop and business interruption, and limits of between €1 million and €2 million (US$1.1 million and US$2.1 million) for general liability and products liability.
Potential clients include both privately owned and not-for-profit organizations, together with subsidiaries of some of the larger Canadian-based cultivators underwriten by CannGen Canada.
CannGen's expansion into Europe comes at a time when the cannabis industry is experiencing significant growth and regulatory changes across the continent.
Several European countries, including Germany, the Netherlands, and Italy, have legalized medical cannabis, while others, such as Luxembourg and Switzerland, have made strides toward legalizing recreational use.
According to market research reports, the European legal cannabis market is experiencing significant growth and is projected to reach a value of €3.2 billion ($3.4 billion) by 2025.
Source: CannGen Insurance Services
https://www.insurancejournal.com/news/international/2023/05/31/722978.htm